HONEYMOON IN PARADISE AT VILLA KUBU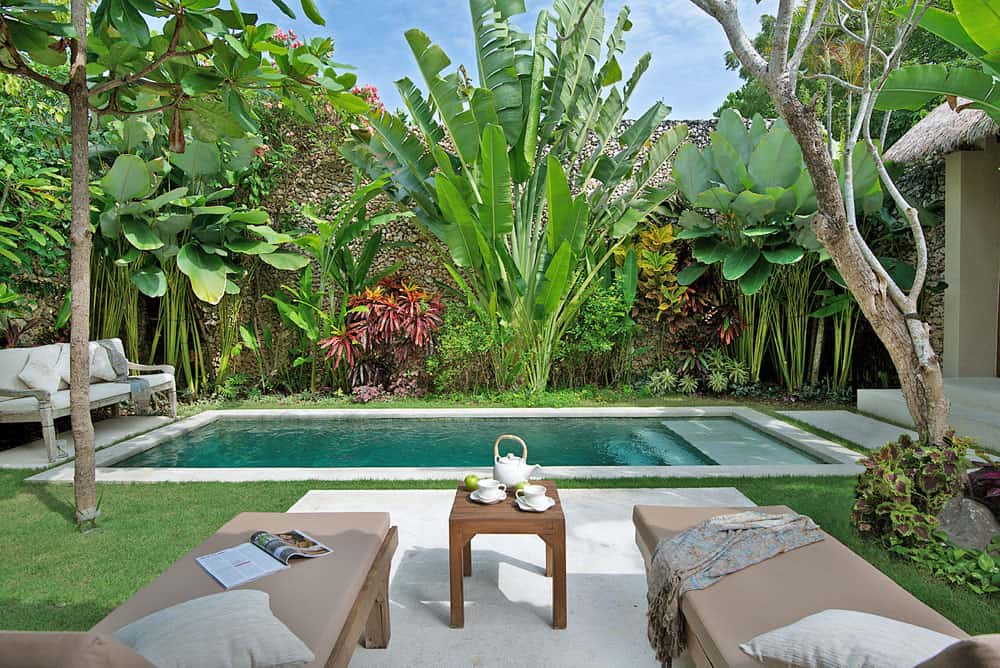 After winding through a narrow back road off the bustling, busy high street of Seminyak, filled with trendy bars and shops, we arrived at Villa Kubu. The friendly Kubu staff warmly welcomed us and our suitcases were promptly taken to our villa.As we walked to our private one-bedroom villa, I felt like I had stepped into a stunning, secret, exotic garden, (the hotel has the feeling of a magical/ luxurious oasis). We opened a traditional Balinese door to find a path of stepping-stones across a pond to our villa. Wow, so beautiful, romantic and peaceful. Our bedroom had been decorated thoughtfully and tastefully with towels in the shape of kissing swans and rose petals, but the real pièce de résistance was the bathroom, which had a beautiful rockery surrounding an enormous grey marble bath that had been filled with rose petals in a heart-pattern design.After zooming round the villa like overexcited children, we discovered a vast, air-conditioned cinema room, outdoor dining area and stunning pool, decorated with gorgeous floating candles. The interiors were utter luxury but also felt very homely. We ordered supper to our villa through Room Service and sat and listened to a pre-made playlist by candlelight – such a dreamy evening.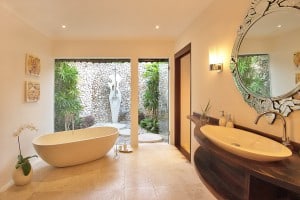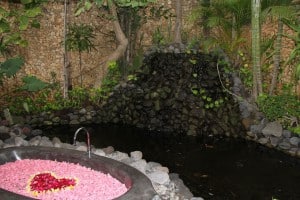 The next morning we had breakfast in bed – I honestly couldn't chose between the menu – all were delicious and beautifully presented; so I ordered a Kubu iced-coffee; which was out of this world! We hopped in the pool and relaxed in the garden – so tranquil – and as a treat we had a couple's message from Kubu's Spa Venus in the comfort and privacy of our villa.After a short cycle ride for a stroll along the beach, a recommendation from the all-knowing Kubu Koncierge™, watching surfers and body-boarders do their thing (and some window shopping), we eat back at Villa Kubu in The Oasis Restaurant. I went for an Indonesian specialty dish of Mie Goreng and wasn't disappointed, the peanut sauce was to die for! That evening we settled down in the huge living room in front of a movie.All the staff were unbelievably polite and helpful the opulent atmosphere made our honeymoon a truly special stay. It was an unforgettable weekend!
#villakubu #honeymoon #flowerbath #seminyak #spavenus #oasisrestaurant #elitehavens #bali #romance #paradise
By Rosie Rydon (roorydon@gmail.com)