KUTUS OIL AT SPA VENUS, BALI – DISCOVER THE HEALING OIL THAT WILL CHANGE YOUR LIFE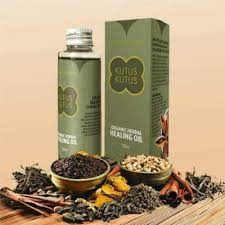 On a recent trip back to Australia, I took Kutus Kutus Oil as a present for my favourite aunt. My Aunty is well preserved 89 years old.  3 years ago she broke her arm and, although the break has long since healed, since then she has been unable to raise the arm above her head.  This limited movement has detrimentally impacted her life on an almost daily basis, not least emotionally; by making her feel old and infirm.
Amazingly, after 1 week of applying the Kutus Kutus oil once a day, my 89 year old Aunty was thrilled to discover she could easily raise her arm vertically, with no pain.
I have personally used Kutus oil for years as therapeutic oil and I have recommended it to many people for the same reason but even so, if I didn't see it working on my Aunty, I probably would have overlooked it as quite such an excellent cure for old and new injuries.
The wonderful therapist, Merta from Spa Venus has many success stories of using Kutus Kutus oil in healing massage with our guests.  I created Spa Venus as an integral part of the safe and healing haven of Villa Kubu which I wanted to make available to Bali travellers.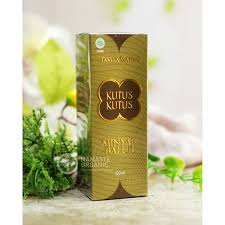 The Spa focuses on holistic healing and utilises many natural and highly effective remedies in its treatments, such as pure essential oils mixed with cold pressed organic coconut oil for relaxing massage.
The Spa Venus facials utilise real pearl powder; in traditional Hindu medicine or ayurveda, pearl powder is used for its anti-aging and adaptogenic benefits. Known as Mukta Pishti, pearl powder is used in ayurveda to calm heat in the body and bring coolness in the digestive system and balance inflammation in the body.
And there are many other treatments on the Spa Venus menu that are wonderfully effective.  Each treatment is wrapped up with a cup of hot ginger, cinnamon and palm sugar tea; to cleanse & refresh.
When I saw the incredible effect of this Bali healing oil on my Aunty, I did a little research and found out some fascinating facts about the origins and application of this traditional Indonesian healing oil.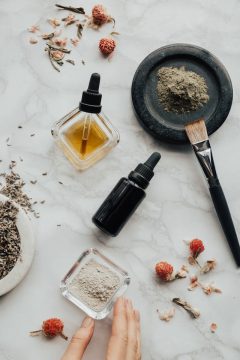 The Kutus Kutus oil is actually a blend of 49 different herbal oils; including star anise, coconut, turmeric and neem oils.  The blend was conceived by a man named Bambang Pranoto who, after retiring from a high-ranking international position, decided to live in Gianyar, Bali and devote more of his time to meditation.
One day, an unfortunate event occurred: while Pranoto was searching in the rice fields for the special Kangkung vegetable leaves he wanted to cook for his dinner, he accidentally fell down into a canyon. The terrible fall left both his legs paralysed.
Instead of allowing himself to be held back by the accident, he decided to spend his time developing his spiritual life through meditation. During his meditations he kept getting a vision around a magical oil. Inspired, Pranoto started collecting various medicinal plants and other ingredients for mixing and created the oil blend we know today as Kutus Kutus.
Once concocted, Pranoto used the oil daily on his paralysed legs, and through regular use he experienced a full recovery. He began to share the oil with his friends that were also having health issues. When they also healed after using the oil, Pranoto decided that this amazing gift should be shared with the world.
I found that Pranoto actually used two interesting philosophies in the selection of the 49 different herbs that make us the Kutus Kutus oil:
The philosophy of "The 5 Sections of the Tree of Life"; which means that every part of a tree, from roots, trunks, leaves, flowers, and fruits, must be synergized.
The philosophy of "Two Natural Elements"; which revolves around water and fire. These two elements of the universe also form part of the process in producing the Kutus Kutus oil.
The reason that this miracle healing oil seems to have such many and varied health and beauty applications is attributable to the fact that it is believed to be able to activate the body's energy, or "Chi" so that it automatically maintains balance and health.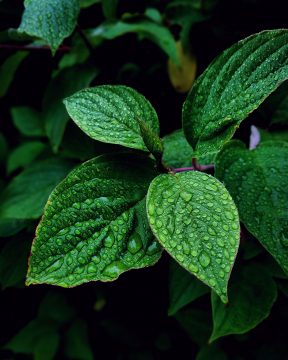 Chi Energy is the essence of life energy, which flows in the paths of the meridians in our bodies. Energy that makes humans alive and all organs function properly. If there is interference with Chi, there will be interference with the organs of the body.
There is a specific recommendation that Kutus Kutus oil is applied gently to the spinal column for maximum impact.  This is because the backbone serves as a protector of the nerves that exist in the spine itself. The spinal cord is the cable that tunes into the human brain. In addition, the backbone controls the links to the shoulders, neck, and head, and the lower organs such as the waist, thighs, and legs. It has been found that the spinal column is also a wonderful carrier of oils to many areas of the body.
In collaboration with our expert therapist Merta at Spa Venus, we have recently developed a Pain Be Gone trinity of treatment for curing old injuries.  We have the Far Infrared Sauna which works by heat penetrating deep into the body, helping blood vessels to dilate, promoting healing within the muscles; therapeutic massage with Kutus Kutus oil; and then the purchase of a bottle of the Kutus Kutus oil to take home and apply every day before bed. This combination can provide ease for even the oldest and most stubborn of injuries.
When I designed and built Villa Kubu Seminyak, my vision was for the estate to provide a healing haven for people to relax, rest and recover from the rigours of life.  To this end I set each unique private pool villa in its own specially landscaped sustainable tropical garden.
I worked with our wonderful team of staff to make the villas as eco-friendly as possible, ensuring no single use plastic is used on the estate and providing guests with refillable water jugs and everything from shampoo and conditioner to condiments in ceramic decanters rather than plastic.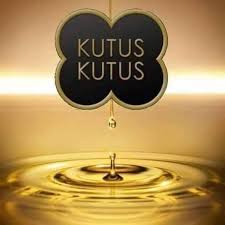 We fitted the bedrooms in each private villa with eco air-conditioners, as well as best quality bed linens and blackout curtains; ensuring not only physical comfort but a clear conscience, for all our guests could rest easy in the knowledge that their luxury Seminyak private villa is green friendly in a big way.
Because I wanted to Villa Kubu Seminyak to be a healing community, I also created the onsite Oasis restaurant; serving good quality, locally sourced fresh food, all organic where possible.
The Villa Kubu estate is a place where you can not only come and have a fun, relaxing holiday, but also a place to retreat from the world.  A place where it is possible to attain physical and emotional healing and revitalisation, where all aspects of your self; physical, mental and spiritual, can be nurtured and soothed so that you can return to your daily life ready to take on the world.
Contact our wonderful reservations team today to make your booking and don't forget to book in for your Pain Be Gone trinity of treatment while you're at it.  I look forward to seeing you soon.
Dee