ARC Dental Clinic and Villa Kubu bring Hollywood smiles to Bali!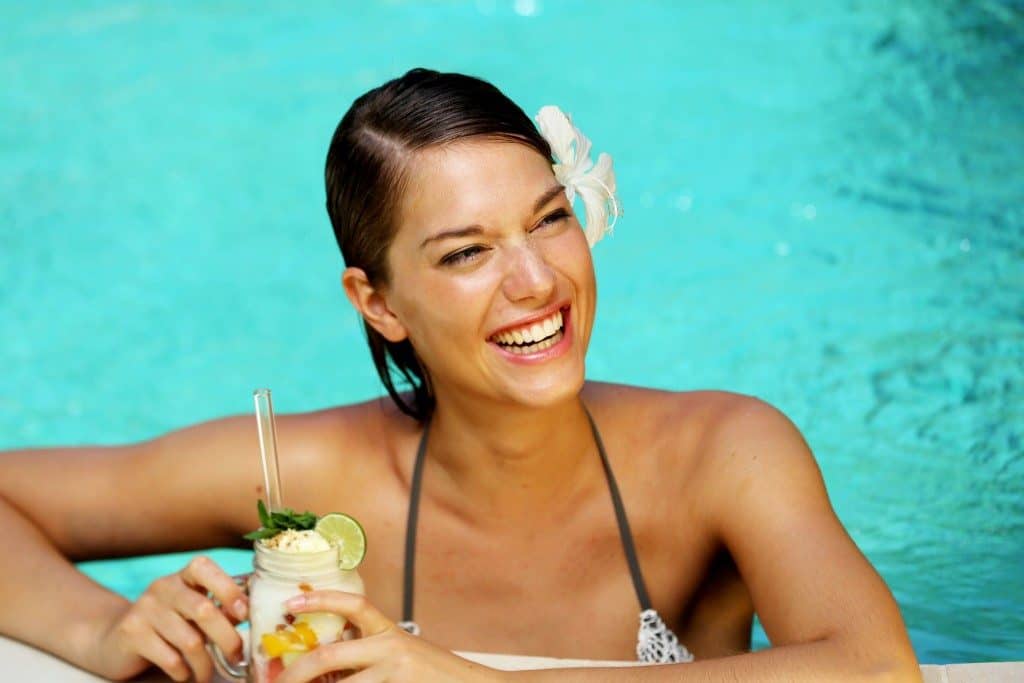 With so much hype, high stakes and haute fashion at the forthcoming Academy Awards, ARC Dental Clinic and Villa Kubu Boutique Hotel & Spa are bringing their own slice of Hollywood glamour to Bali with the ultimate luxury accommodation and cosmetic dental package: The Hollywood Makeover.
This package includes 20 full porcelain crown/veneer restorations, nine nights accommodation in your own private pool villa, luxury airport and villa to clinic transfers, daily gourmet breakfast, welcome massage, one full day tour, one complimentary dinner and two choices from the signature massages by Spa Venus at Villa Kubu.
Other packages are available, such as a Weekend Dental and Cosmetic Refreshment Package offering cleaning and bleaching teeth and cosmetic Botox and other treatments over 3 days, 2 nights at Villa Kubu.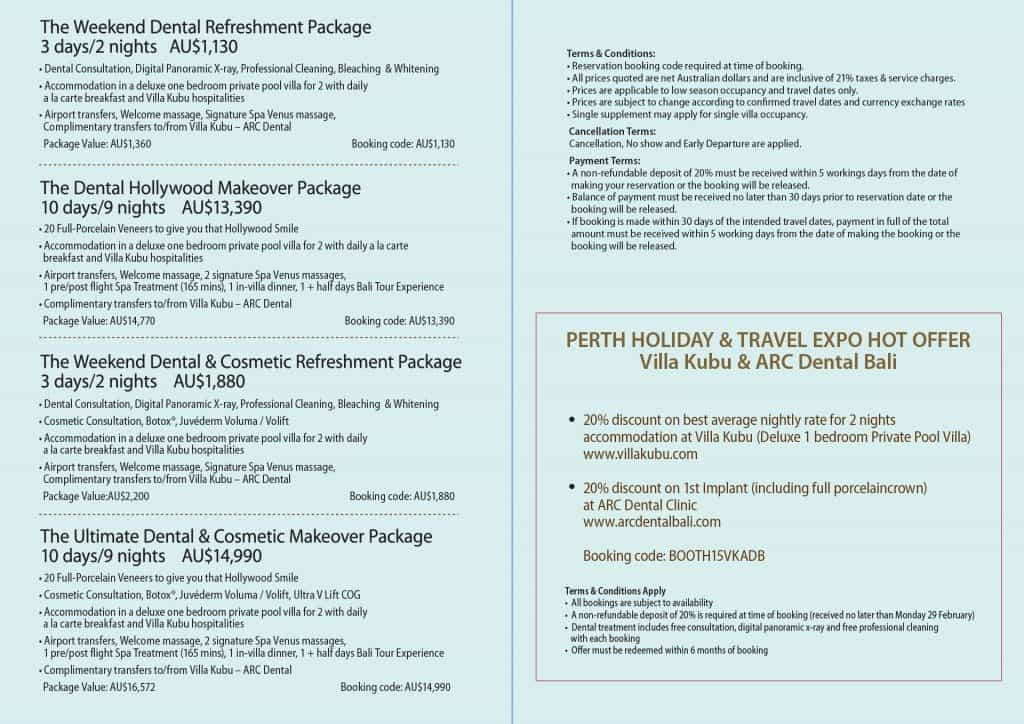 ARC Dental Clinic, conveniently located less than half an hour away from Kubu on Sunset Road in Kuta, is a multi- specialty, state-of-the-art dental practice, offering a wide range of dental health services and cosmetic treatments at sensible prices.
Using German dental and technical expertise, ARC Dental Clinic maintains the highest standards of hygiene, technology and excellence in patient care. ARC Dental Clinic has its own Laboratory with an integrated CadCam computer and Ceramill© scanner allowing our Lab to quickly fabricate exceptionally precise restorations all with first rate quality control.
For package bookings please contact bookings@kubuvillasseminyak.com, and for specific treatment inquiries please contact bookings@arcdentalbali.com
The Kubu and ARC teams will be on Stand 15 at the Perth Holiday & Travel Expo on February 20th and 21st February. All show visitors booking same day will receive 20% off two nights at Villa Kubu and 20% off their first implant.
The Perth Holiday & Travel Expo, now in its 31st year, remains WA's only independent travel exhibition – the perfect one-stop shop with everything needed to plan and book your next holiday. Entry is through Gate 5, Silver Jubilee Pavilion, Claremont Showground, Graylands Road, Claremont, Perth; with tickets available on the door.
‪#‎villakubu ‪#‎arcbali ‪#‎takemethere ‪#‎seminyaksmile ‪#‎hollywoodsmile