The story of Weavers at Kubu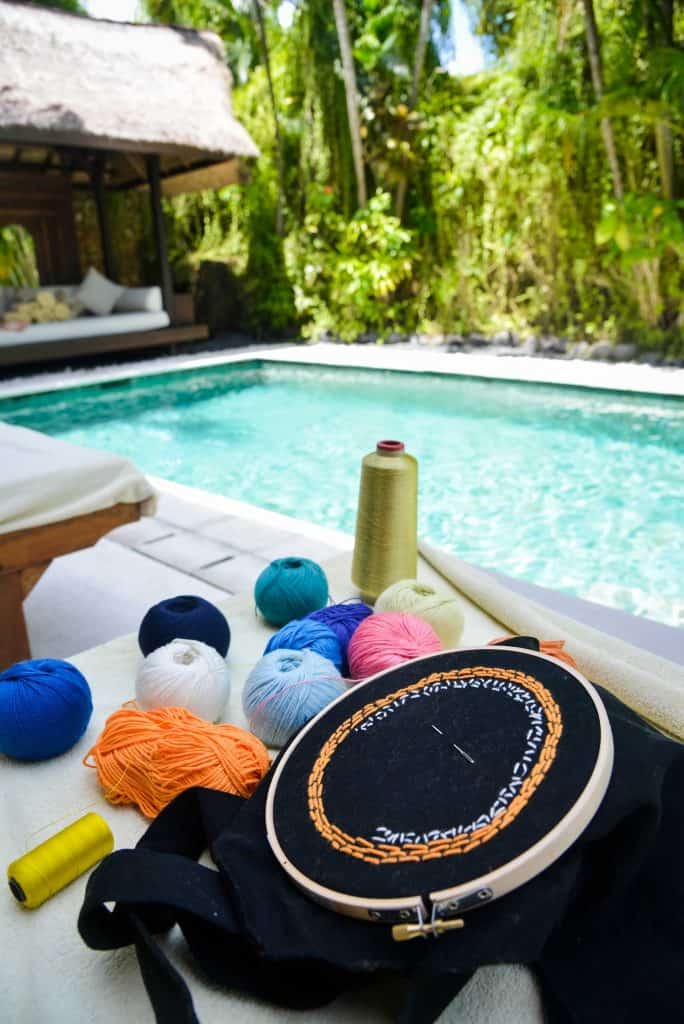 I was recently a teacher at Bali Creative; a textile and weaving retreat at Villa Kubu for 30 women from all over the world which included classes in modern tapestry, basketry and embroidery. We arrived in Bali in the middle of the night after leaving a chilly and rainy Sydney afternoon. After a short transfer from the airport the first thing we noticed was the warm steamy Balinese air and it was sweet relief to arrive at Villa Kubu where we were promptly shown to our air-conditioned villas.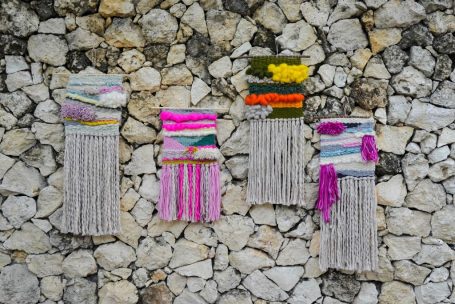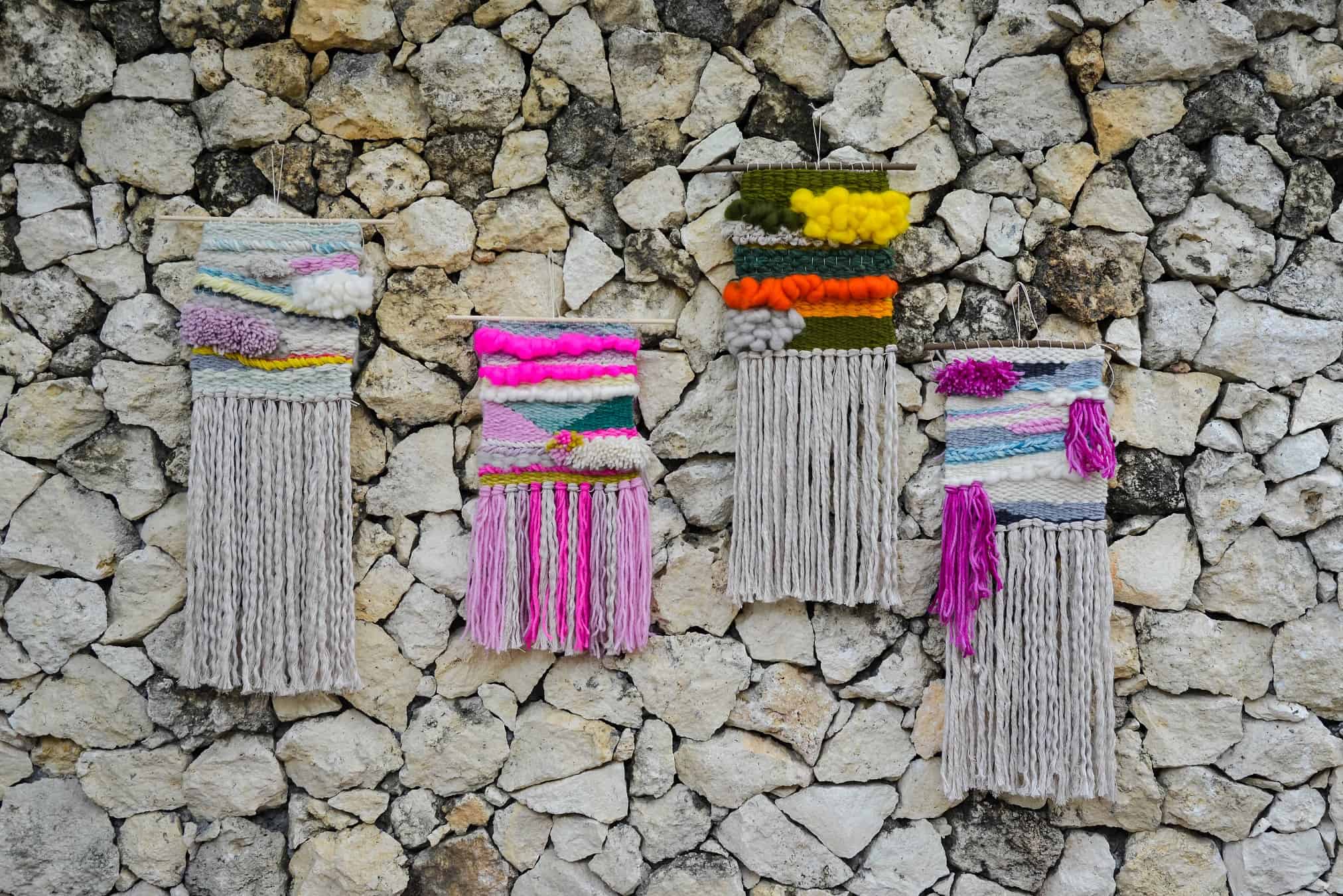 The uplit trailing tropical greenery lining the stone walls of the main alleyway had a magical quality and the smell of tropical flowers hinted at the lush gardens we would find inside the villas. As we were led to our various rooms the large carved wooden doors at each entry provided the total privacy. The cool bedrooms were sweet relief with mosquito nets and lush tropical open-air bathrooms each with a freestanding bathtub with rose petals to greet us.We occupied almost the whole resort for five nights.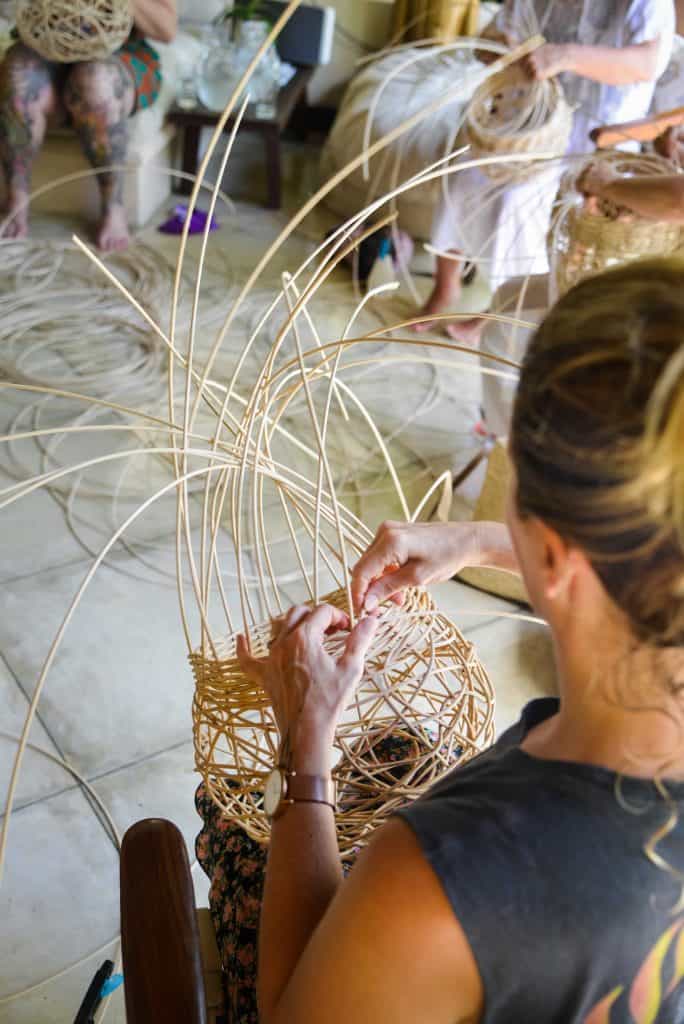 Villa Kubu provided a fantastic space to accommodate the large group in separate accommodation with central meeting spaces in the teachers villas turned into classrooms for the day. Inside each one, two or three bedroom villa landscaped gardens surround the clean swimming pools, each of which has a thatched roof pergola always stocked with towels and cushions. I personally used this as a comfortable meditation space but I saw people reading, having a drink or getting massage on these throughout the week. The large living areas were the perfect place to have in-room breakfast delivered then spend the day getting creative.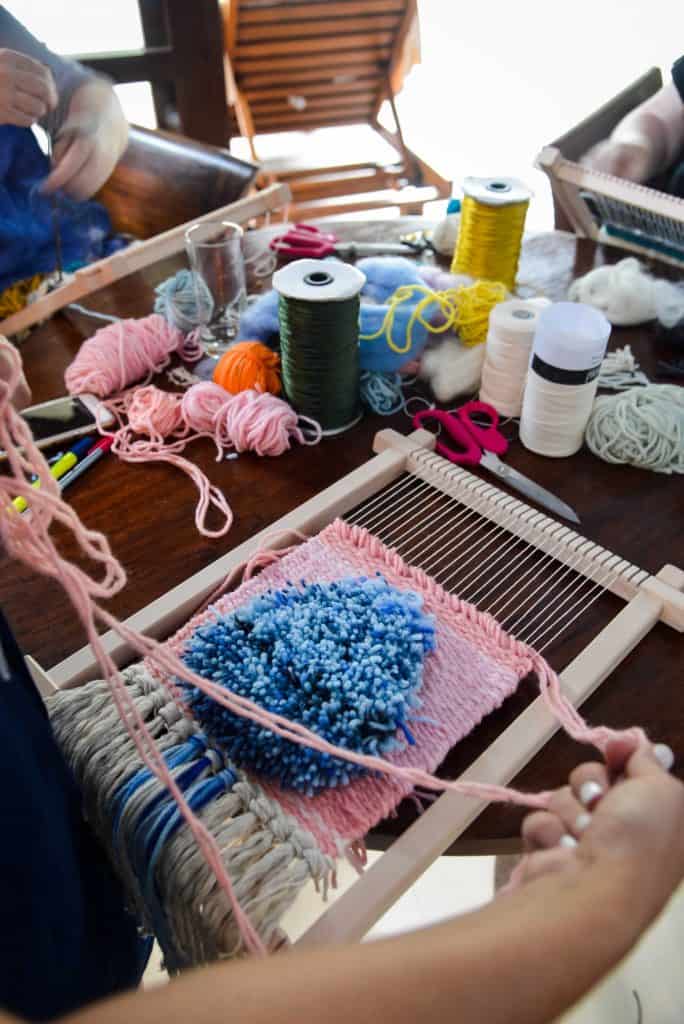 The Spa Venus located inside Villa Kubu kindly sent out their staff to give us an amazing complimentary welcome massage which enticed many people to go back for longer treatments, reflexology, facials and massages for deep relaxation. The central restaurant /cafe provided a welcome feast with cocktails, traditional Indonesian food and dancing plus the much needed coffees that were served for tired weavers!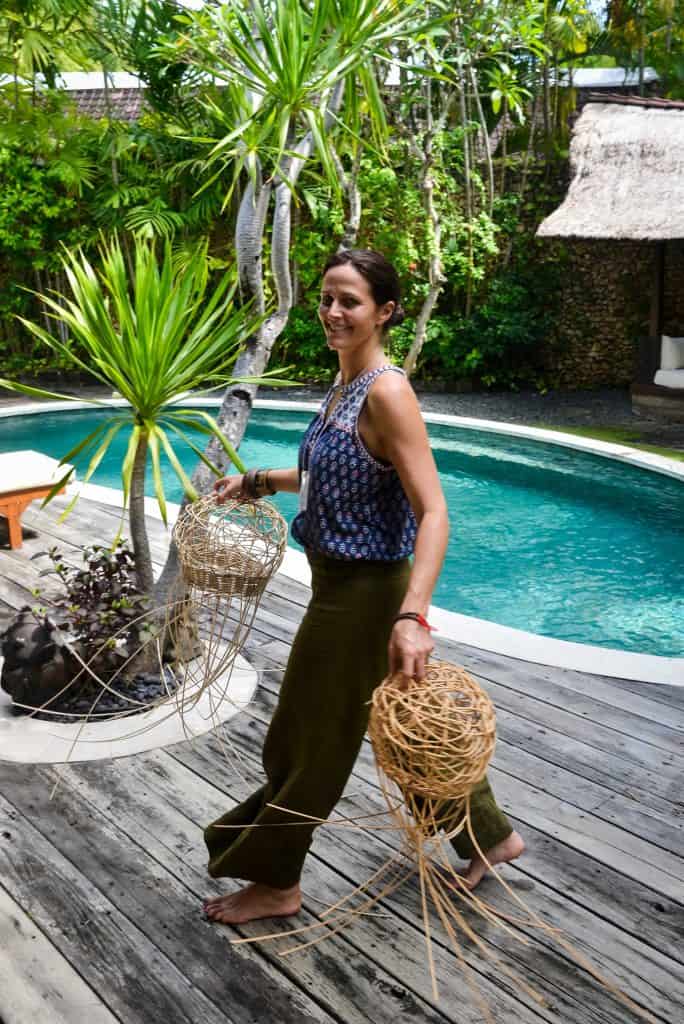 One of the best things about Villa Kubu for our retreat was its location. It is a short walk through village alleyways to all the best Seminyak cafes and restaurants and just a short taxi ride to the cool bars at the beach plus the best craft and fabric stores of Kuta. The main supermarket was also just a few blocks away. The reception staff are always super friendly and helpful and quick to sort out any problems or bring extra furniture if needed. I had a fantastic time at Villa Kubu – now I just need to find a way to come back with my kids for deeply relaxing family holiday!