10 Fun Things To Do In Bali With Your New Baby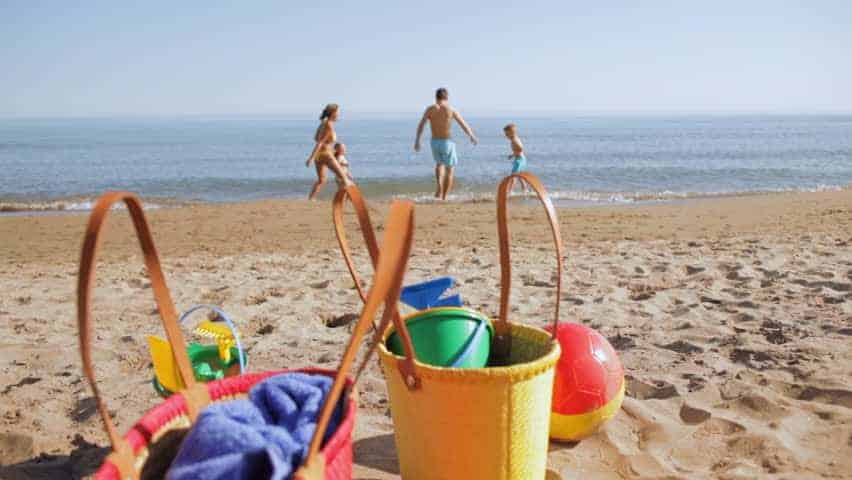 Go to Beach
Many people wait to travel until their children are a little bit older, but Bali has many wonderful things you can do with your baby, that you don't have to put off your trip. At Villa Kubu we can help you plan an infant-friendly vacation, so you can give your child a once-in-a-lifetime experience. Here are just some of the fun things you can share with your new baby:
Go to the beach: Taking your baby to the beach for the first time is a magical experience. What better first beach trip than to one of Bali's stunning beaches like Seminyak Beach or Kubu Beach.

Vista the Sacred Monkey Forest Sanctuary

Vista the Sacred Monkey Forest Sanctuary: The Sacred Monkey Forest Sanctuary, also known as the the Ubud Monkey Forest, is a wonderful place to visit with your baby. Inside the lush forest, there are gorgeous temples and unique plants and animals. Plus, your baby will thrill at all the adorable monkeys.

Go to the Bali Surf And Marine Park

Go to the Bali Surf And Marine Park: The Bali Surf and Marine Park offers plenty of features babies will enjoy like an aquarium, kiddie pools, and interactive experiences with dolphins.

temple of Pura Petitenget

Experience a temple: There are dozens of temples near Villa Kubu that would be wonderful to visit with your baby. The closest one, the seaside temple of Pura Petitenget is a short 20-minute walk from the Villa, perfect for visiting with your baby.

Art Gallery

Visit an art gallery: The bold colors of gorgeous Balinese artwork will stimulate and entertain your baby, while you will enjoy the unique techniques and historical significance of the work. No matter your taste in art, there are plenty of local galleries that will be wonderful to visit with your baby.

Balinese Dancer

See Balinese dancers: The bold colors, stunning costumes, and rhythmic music of traditional Balinese dance are sure to delight visitors of any age, but infants most of all.

Local Market – Pasar Seni Kuta

Shop at a local market: The sights, sounds, and smells of local markets are sure to delight any baby. Families from all over the area shop at local markets, so it's the perfect family-friendly experience for tourists. Plus, you'll be able to pick up some wonderful toys, clothes, and artifacts for your baby.

Enjoy a Hike

Enjoy a hike: Around Villa Kubu there are several hikes at various skill levels that you can enjoy with your baby. Talk to the concierge about your needs and they will help you find one you can both enjoy.

Try Local Produce

Try local produce: Bali is famous for its tropical produce and trying all these rich flavors with your baby will be a wonderful experience.

Relax at Villa

Relax at the Villa: Villa Kubu has many baby-friendly amenities between the gorgeous garden grounds, swimming pools, and traditional Balinese architecture, you don't have to leave the Villa to share some quality time with your baby.
Bali is a wonderful destination for adults and babies alike. At Villa Kubu, our knowledgeable staff can help you curate an incredible vacation experience that both you and your new baby will enjoy.