ROMANTIC BUCKET LIST OF THINGS TO DO WHILE STAYING IN SEMINYAK, BALI
Bali is a magical island; a truly beautiful place to spend time with family and loved ones.  With its gorgeous beaches, stunning sunsets, lush rainforest and picturesque rice paddy vistas it makes a superlative romantic destination.  Just staying in your luxury private villa, relaxing poolside with a cocktail is really a romance dream come true for most of us.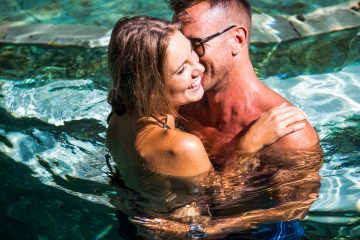 Not to mention that your elegant villa accommodation in the heart of Seminyak comes with a full staff including concierge and private chef to cater to your every whim.  And if you need further pampering you can just stroll down the lane to the onsite Spa Venus for an organic, macrobiotic beauty treatment.  It's the perfect romantic getaway without you having to go anywhere else!  But should you feel the need to do a little sightseeing, get some instagrammable pics and really explore the true nature of Bali; here's our Romantic Bucket List of things to do as a couple.
Water Blessing
The island of the gods is imbued with the beauty of ritual and participating in the local traditions can give us a window into the secret Bali in a really magical way.  The traditional water blessing is a very special experience to share with your partner.  The most well-known place to visit for this cleansing ritual is Tirta Empul Holy Water Temple, although we love the lesser known Taman Mumbul Sangeh as well for a more secluded romantic experience.  Your private butler can arrange a driver to take you to the temple, just near Ubud, and arrange offerings and incense for you to give to the local priests to enable your participation in the blessing.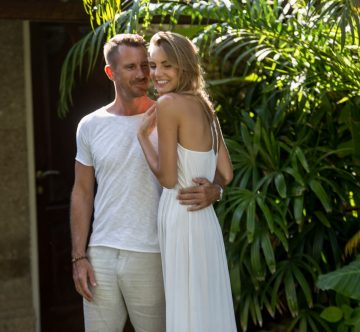 Bali Swing
A fun day trip to take with your sweetie is the Real Bali Swing; spend some time in one of the world's most romantic settings, swinging above lush rainforest on the couples swing.  Get some amazing shots for your instagram feed and enjoy a never to be forgotten experience together.  Located just outside Ubud, about an hours drive from your luxury private villa in Seminyak, our friendly staff can arrange transport and bookings for you.  Delicious lunch is included in the day.
Seminyak Sunset
For a very special end to your day, the world famous Seminyak Beach is located just a 250m stroll from your one bedroom villa.  At sunset local and international DJs and live music pervade the atmosphere.  The colours as the sun sinks over the Indian Ocean have to be seen to be believed.  Fairy lights twinkle and the jewel coloured umbrellas dot the horizon.  This is the perfect place to hold hands and enjoy the moment with a cocktail or three, knowing you've only got a short walk back to the comfort of your luxurious king sized bed.
Have we got you wanting to indulge with a couple's getaway to the beautiful island of Bali?  Click HERE to see our VIP special offers on accommodation and book today!