A Life in the Day of Sinta, Kubu's newest recruit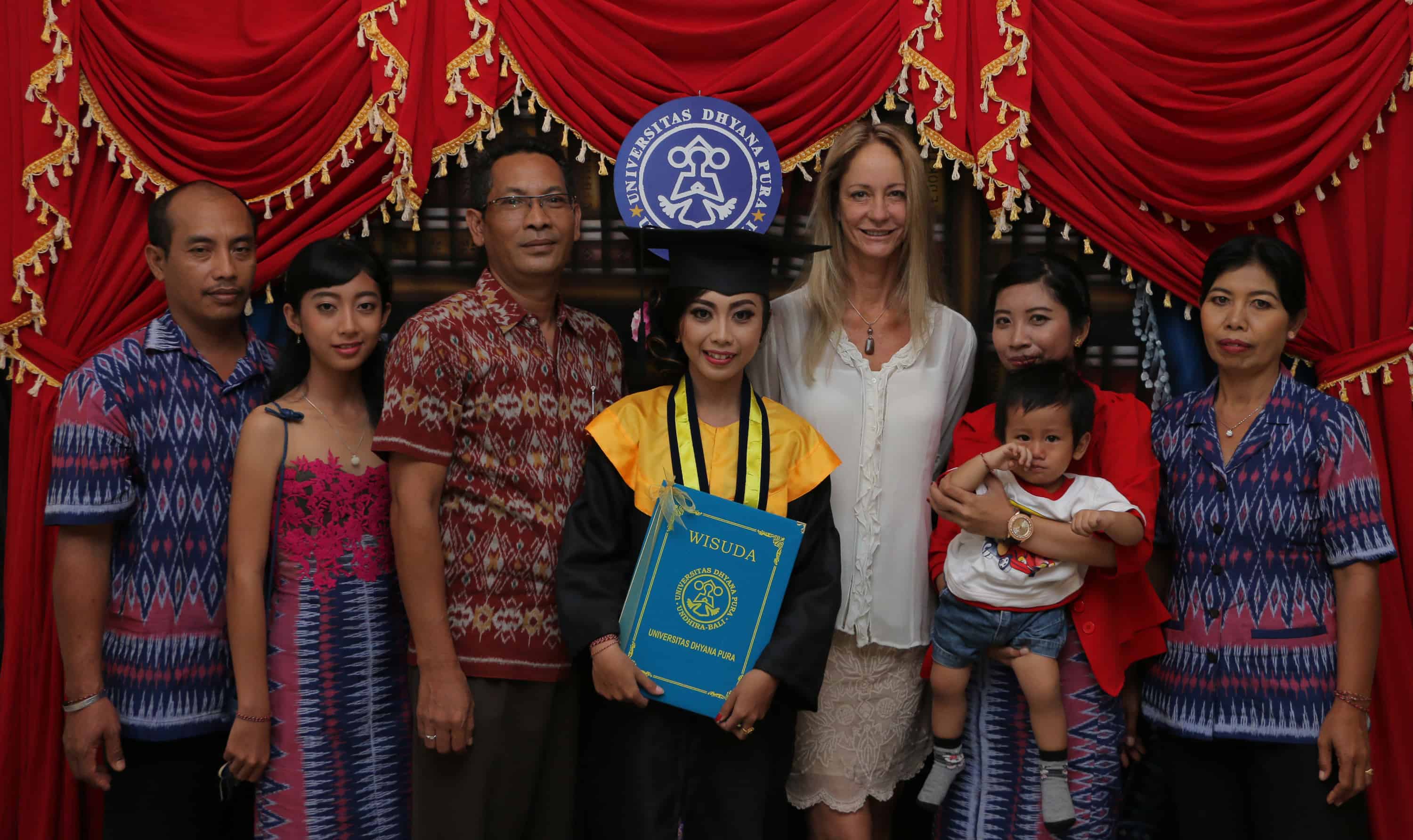 From L-R my father, my youngest sister, Pak Anom, Sinta, Dee, my oldest sister , my nephew and my mother
Local Balinese farmer's daughter, Ni Made Sinta Lestari, known as Sinta, is one of Villa Kubu's newest recruits. She joins us from her hospitality management course at Dhyana Pura University.
We asked her about Bali student life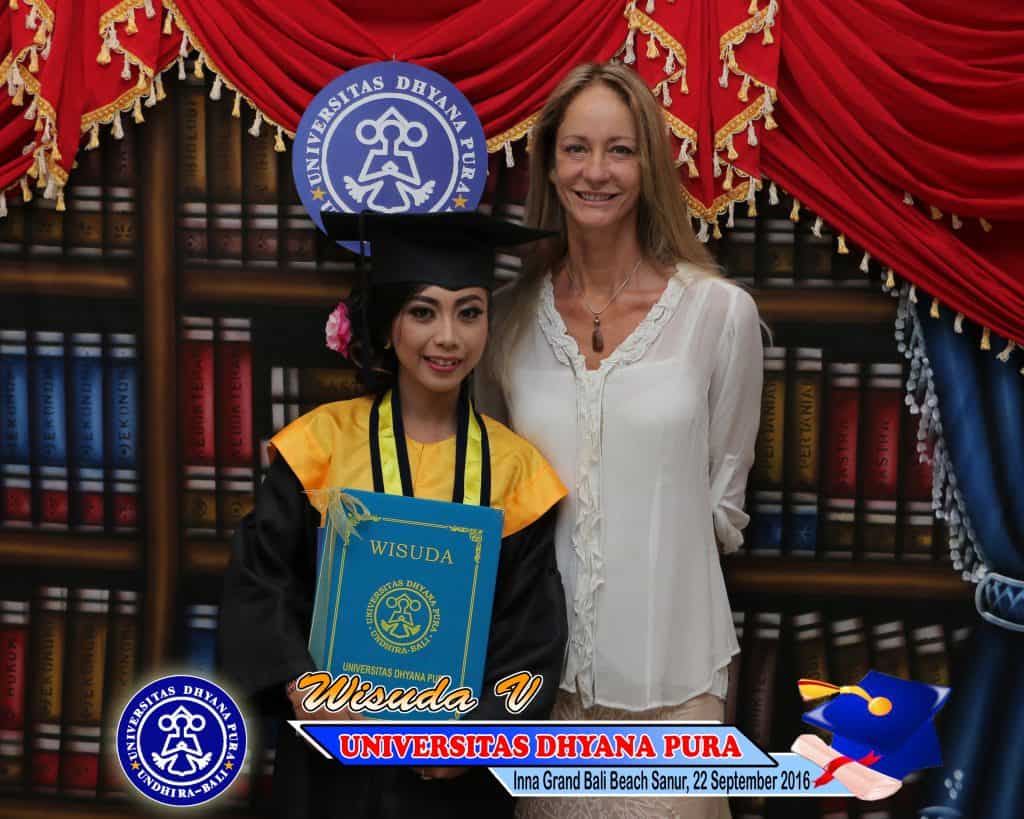 Sinta and Dee
| | |
| --- | --- |
| | |
| Q: | Firstly Sinta, what's it like being a student in Bali? |
| A: | Well it's an early start – 7am we have to be in class but we do finish at 2pm. Many people have other jobs they have to go to, to support them through University. After 2pm, I go to the library for a few hours to do my homework. I'm not far from my parents but I live in a boarding house. On Saturday and Sunday, like International students we have the weekend off and I visit my parents and help in the house and I go to the Ashram. |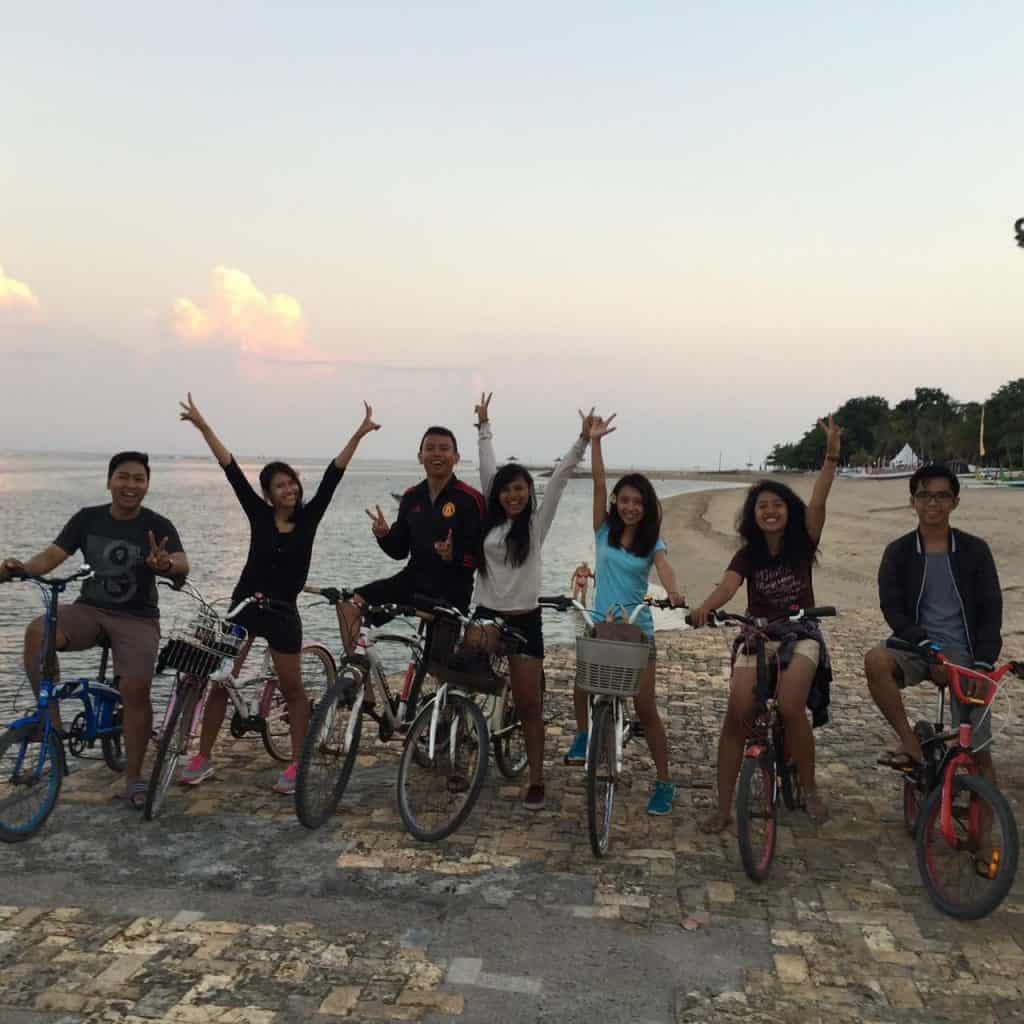 Sinta on the beach with friends
| | |
| --- | --- |
| | |
| Q: | What are your hobbies and what do you do for fun? |
| A: | I love traditional Balinese dance; my mother taught me how to dance when I was a child. Balinese dance is very important for ceremonies and festivals in the village. All children learn to dance the traditional way from an early age and we all love to dance. Plus I like singing and playing badminton. And like all Western girls I like to have fun with my friends going to the beach or cycling. |
| Q: | Which celebrity do you admire? |
| A: | I admire Angelina Jolie for her compassionate and humanitarian work. I also like her movies. |
| Q: | Who is your favourite band/singer? |
| A: | Adele, she is especially motivational especially for me |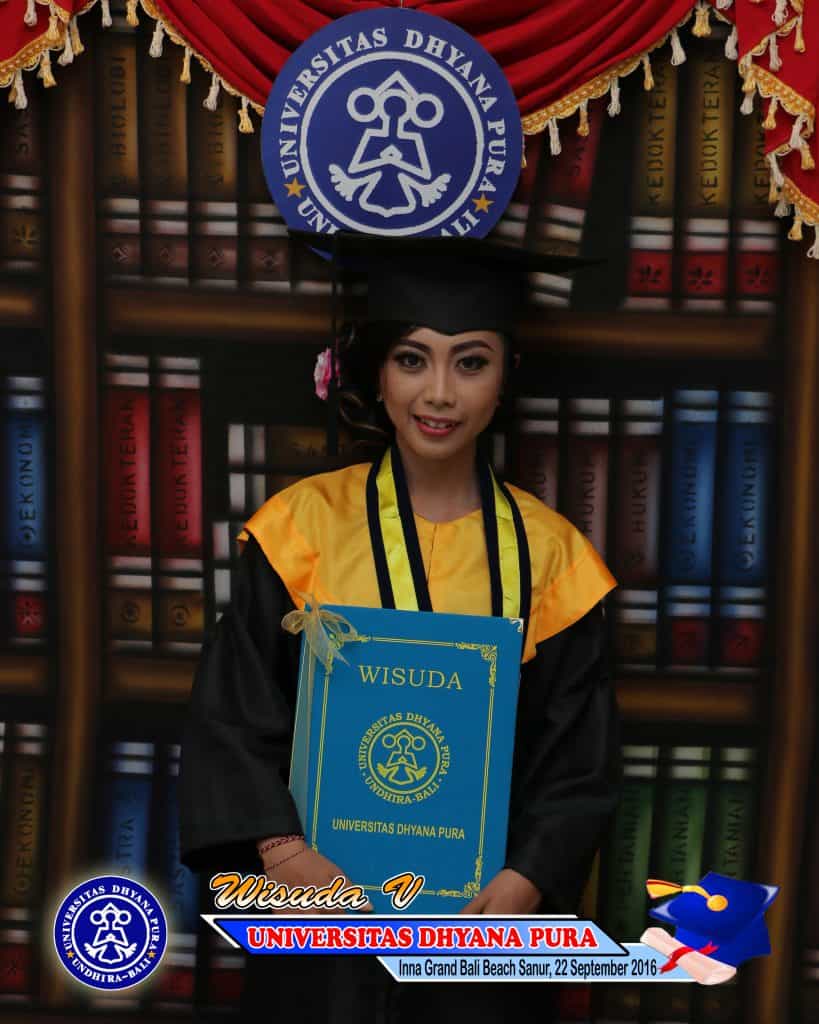 Sinta with her graduation certificate.
Q:
What country would you like to visit and why?
A:
I would like to explore the world but I know it's impossible, but at the moment I would like to go to America-Miami-Florida, Australia and when I have enough money I would like to study there and also India (Prashanti Nilayam-First Sai Baba ashram in the world)

Thanks Sinta.

 
Sinta completed a 4-year BA course in Hospitality Management course at Dhyana Pura University. She was supported by the Villa Kubu student sponsorship programme and now works full time in our reservations team. During her course, she joined us for work experience as a waitress, as well as working in the front office reception and the accounting department.

#bestjobintheworld
#luckystudent
#villakubuparadise
#Kubuiwanttolivethere
#privatepoolvillas
#Villaseminyakbali
#amazingexperience